Micah Ashford Managing Director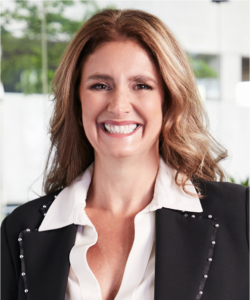 Micah Ashford leads the acquisition, financing, and disposition efforts for Younger Partners Investments in Texas. As a Managing Director, she is focused on originating new property opportunities for the company, negotiating partnerships and loan documents, and overseeing the physical and financial due diligence for those assets.
Micah's climb to the top of the industry began more than two decades ago as an analyst at Dunhill Partners. She developed a keen business acumen and the ability to source deals that bring profits to investors. Known for her honest approach to business, Micah has exceptional follow-through and is held in the highest regard for her unwavering work ethic. These traits lie at the heart of every transaction she completes, which collectively total more than $2 billion.
Over the course of her career, Micah has connected with an impressive roster of clients, highly qualified principals, brokers, lenders, contractors, title associates and legal advisors. She utilizes these contacts through the lifecycle of each deal at Younger Partners.
A native Texan, Micah spent her college years in the Aloha State and graduated with a BBA from Hawaii Pacific University. Her time on the Pacific Island gave her an opportunity to dispel any ethnocentrisms and translate her knowledge of the Asian and Pacific Islander cultures into helpful business practices. She is also an avid supporter of Dwell with Dignity, a nonprofit dedicated to helping families struggling with homelessness, and New Friends New Life, an organization aimed at stopping child trafficking and aiding the victims.
EDUCATION
B.B.A. from Hawaii Pacific University
"Retail is one of the most complex sectors of commercial real estate. Although the markets have been disrupted, the time is right to invest in certain retail sectors in our region."
– MOODY YOUNGER